"He said to his disciples, "The harvest is great, but the workers are few. So pray to the Lord who is in charge of the harvest; ask him to send more workers into his fields.""
— Matthew 9:37-38 NLT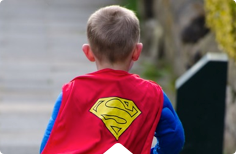 Children's  Ministry
We have a vibrant children's ministry that is growing each and every week. We have fun crafts, lessons, and games as the kids are challenged with a Bible lesson. If you have a passion to reach children or if you have children yourself, come grow with us!
Youth/Young Adults
Our youth and young adults are in love with Jesus (Yeshua). We have a passion for young people to disciple and make ministry opportunities for them to grow in the God-given giftings they have been blessed with. Come meet other youth passionate about God!
Music ministry
We are blessed to have many worship leaders among us with unique styles and giftings. Our worship team is made up of many different musicians devoted to a walk of holiness and humility. If you have a passion for worship come join us as we unite in one accord!
Outreach ministry
At PLCF we have a passion to reach our community with services to help with physical needs, emotional needs, as well as spiritual needs. We have outreaches throughout the year in giving out food, warm clothes & supplies for the homeless, and we are working on addictions recovery programs.
Prison ministry
Path Light Community Fellowship has been engaging prisoners throughout the U.S. with a letter program. Our letter program is designed to encourage and bring hope to prisoners that have expressed an interest to receive letters from us about God and His plan for them. We hope to expand and to reach even more prisoners in the days to come.
Deliverance Ministry
PLCF is aware of the strong need for spiritual freedom and is developing a deliverance program to meet the needs of those bound with demonic strongholds, oppression and possession. We will be offering a special deliverance service soon and will post it to our website when we are ready. If you are interested please contact us.
Path Light Community Fellowship is dedicated to growing and developing the skills and gifts that the Body of Christ possesses. The success of the church is the growth of individual ministries that are designed to bless and impact certain generational, cultural, and socioeconomic groups represented within the community. As funds become available and laborers with the right anointing and training step forward we will be developing many more programs and ministries as the community needs. One of our biggest outreaches to our community is coming in the Fall of 2018- Path Light Academy– K-12 Christian School located at the church facility.
Here are just some of the vision & ministries coming in the near future:
Celebrate Recovery Addiction Groups

Path Light Refuge- Home to help women & children escaping the human trafficking business to be rehabilitated, restored, and returned to a functioning healthy lifestyle.

Food Truck business and outreach starting in Syracuse and Rochester providing a model of collecting funds for the purpose of missions and outreach and providing fresh cooked food to the homeless at certain locations and times.

Coffee and Café in our local community to bring in funds for missions and outreach as well as create an atmosphere of excellence and hope.

and many more to come…stay tuned!!! Better yet, get involved through prayer, service or financially through

tax deductible donations

.